FOR HUMAN CENTRIC SOLUTIONS
As a society we must – and can – create healthier environments, especially in healthcare and nursing homes. At AMMANU we believe that we can make an important contribution to this. We can do this using optimal, dynamic lighting that is completely tailored to the needs of the people who are working in the building, living there permanently or just staying there temporarily. Working together with you, we will create the best lighting solutions for every room.
TABLETS FOR THE ELDERLY IN THE NURSING HOMES IN OSS
The Covid-19 virus poses many challenges in healthcare. We want to do our bit and make it possible to share positive energy. That is why we make tablets available to isolated elderly people in nursing homes in Oss. Do you also have a tablet left? Mail to: actie@ammanu.com
With our circadian lighting systems, you bring in the positive effects of daylight.  People who do not come into sufficient contact with natural daylight feel more tired, recover less quickly and become out of sync with their natural rhythm. With circadian lighting (Human Centric Lighting) we provide indoor lighting that resembles daylight and which also follows its dynamic course. 
A cooler and bright light during the day adds to a feeling of vitality – people feel fitter and better. Moving on from that to a warmer, lower intensity light towards the evening creates a more relaxed and calmer feeling. The right, balanced light contributes to a positive health care and working environment.
All AMMANU lighting systems are developed around the sustainable productivity of employees. The pressure of work is high in healthcare. We have developed various solutions to ensure that employees can focus better and are less likely to get tired. With our LED systems you also get a beneficial effect on the vitality and sustainable productivity of the employees.
Ergonomic lighting is coloured and white light that provides an optimal image in operating rooms and investigation rooms. The light has no hidden flicker and because of that is less of a strain on the eyes and thus less tiring. The combination of the complementary colors of red and green in our light fixtures improves the image quality on the monitor and ensures balanced, healthy light with premium visibility throughout the room.
Read more about the positive effects in:
Read more about applications in:
Lees meer over de positieve effecten in:
Lees meer over toepassing in:
Met onze biodynamische lichtsystemen brengt u de positieve effecten van daglicht naar binnen. Mensen die onvoldoende in aanraking komen met natuurlijk daglicht zijn sneller vermoeid, herstellen minder snel en raken ontregeld.
Met biodynamische verlichting (Human Centric Lighting) zorgen we binnen voor licht dat op daglicht lijkt én dat ook het dynamische verloop ervan volgt. Een koeler en helder licht overdag draagt bij aan de vitaliteit; mensen voelen zich er fitter en beter door. En een warmer, donkerder licht richting de avond zorgt voor een meer ontspannen en rustiger gevoel. Het juiste, uitgebalanceerde licht draagt bij aan een gezonde zorg- en werkomgeving.
Lees meer over de positieve effecten in:
Alle AMMANU lichtsystemen zijn ontwikkeld rond de duurzame inzetbaarheid van medewerkers. De werkdruk is hoog in de gezondheidszorg. Om ervoor te zorgen dat medewerkers zich beter kunnen focussen en minder snel vermoeid raken, hebben we verschillende oplossingen ontwikkeld. Met onze LED-systemen maakt u zo ook werk van de vitaliteit en duurzame inzetbaarheid van de medewerkers.
Bij ergonomische verlichting gaat het om gekleurd en wit licht dat voor een optimaal beeld zorgt in de operatiekamers en de onderzoeksruimtes. Het licht heeft geen verborgen flikkering en is daardoor rustiger en minder vermoeiend. De combinatie van de complementaire kleuren rood en groen in onze lichtarmaturen verbetert de beeldkwaliteit op de monitor en zorgt voor een evenwichtig en goed licht in de hele kamer.
Lees meer over toepassing in:
Bij AMMANU willen we het verschil maken. Vanuit onze technische kennis, wetenschappelijke onderzoeken én onze focus op de mens willen we oplossingen ontwikkelen die bijdragen aan een prettige, gezonde omgeving. Oplossingen die eerlijk en echt zijn, die innovatief en van hoge kwaliteit en die ook nog eens enorm duurzaam zijn. Onze oplossingen en kennis delen we graag met u.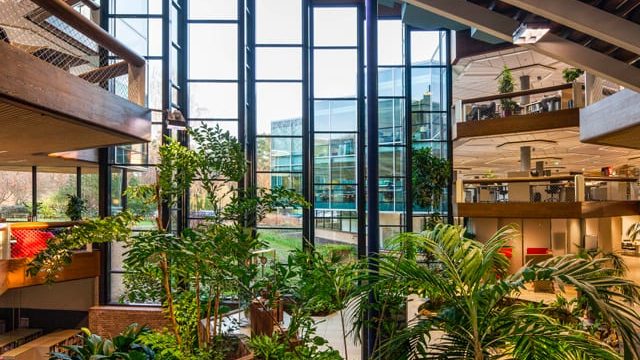 Mede door de intrede van de WELL Building Standard (WELL) in Nederland is er in toenemende mate aandacht voor de effecten van gebouwen op de menselijke gezondheid. Zowel BREEAM als WELL onderschrijven het belang van gezonde gebouwen.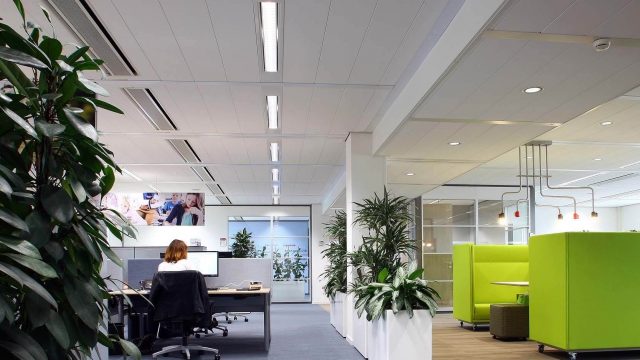 'Als je een huurder van een kantoorpand kunt overtuigen dat het betreffende pand de productiviteit verhoogt van de mensen die er gaan werken, kan dat de klant over de streep trekken. Betrek gezondheid daarom bij de businesscase.'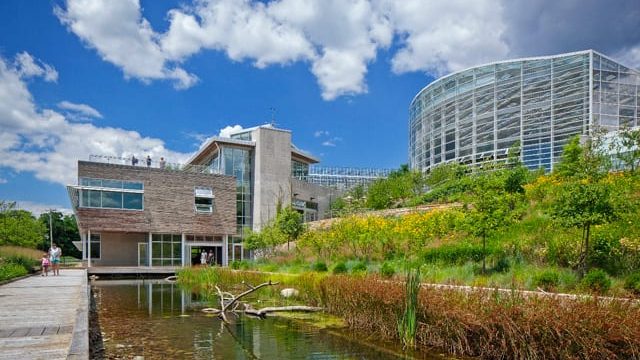 De vraag naar gezonde en comfortabele gebouwen neemt toe. Volgens PriceWaterhouseCoopers1 bepalen 'stenen en locatie' straks niet meer de prijs van toekomstige gebouwen, maar zal de prijs bepaald worden door flexibiliteit, bruikbaarheid en kwaliteit van de huisvesting.